Yellowknife garden produce safe to eat, contains more nutrients, say researchers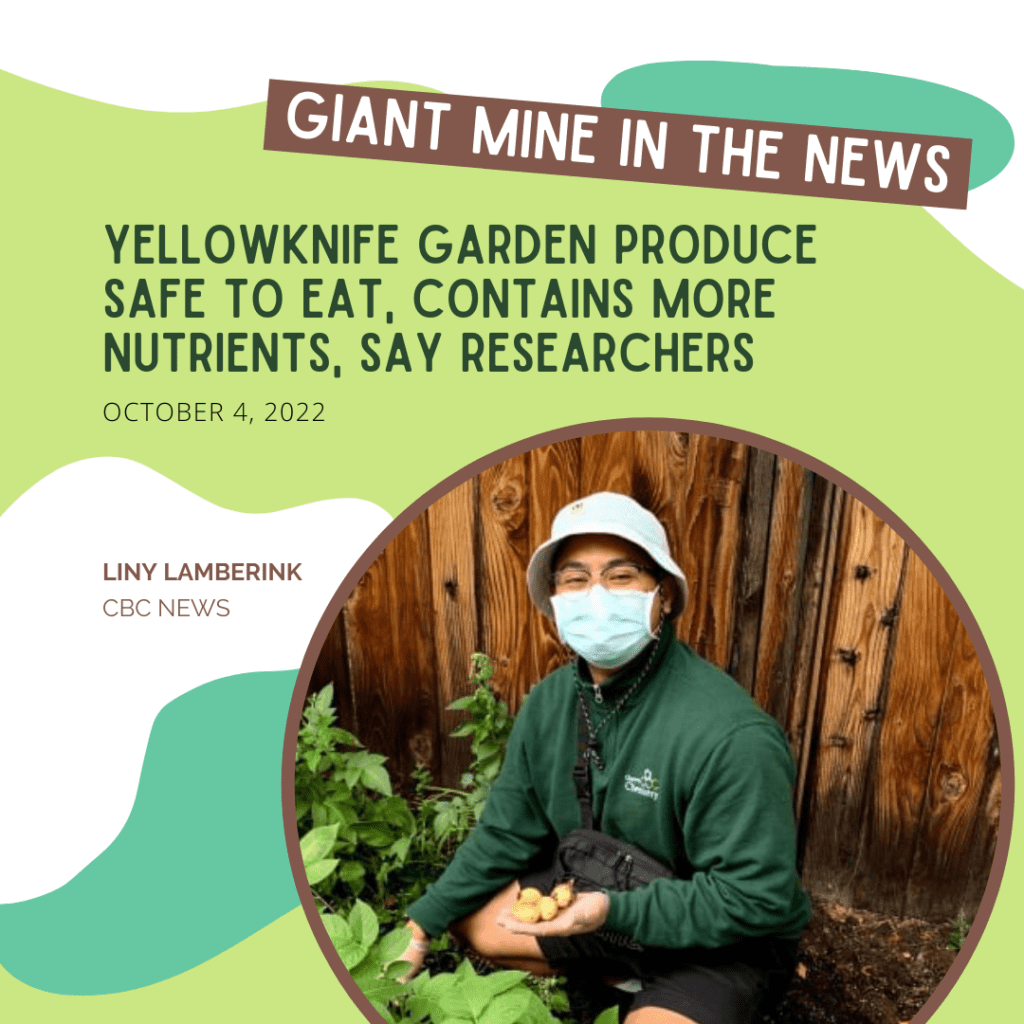 Locally grown produce is safe to eat!
The Yellowknife Garden Metals Study was launched to find out if it is safe to eat produce grown in Yellowknife, Ndilǫ and Dettah.
Results so far show that "local veggies have slightly higher levels of arsenic than what you'd buy from the grocery store — but the risk of getting cancer from them is still considered to be very low."
This article from last fall discusses the study and its results.
Enjoy your harvest!
See link –
https://www.cbc.ca/news/canada/north/garden-produce-safe-nutritious-1.6197153

: Giant Mine in the News