YKHEMP's Project Manager, Renata Rosol, was interviewed for this article to provide a perspective from a health monitoring program that has been in place since 2017, testing the local populations in Yellowknife, Ndilǫ and Dettah for levels of arsenic.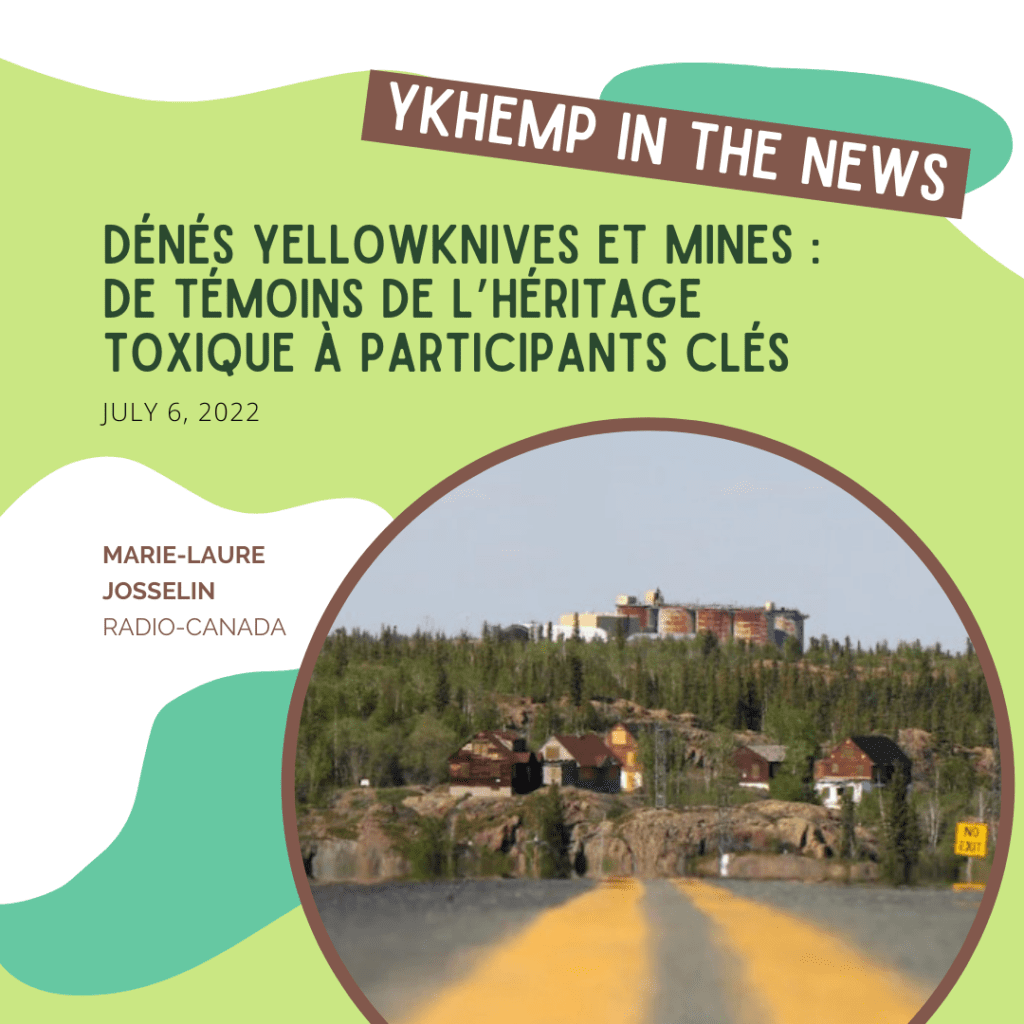 This article focuses on the impact of mining on the members of the Yellowknives Dene First Nation.
Read more –
https://ici.radio-canada.ca/espaces-autochtones/1895865/mine-autochtone-dene-or-giant-rare-nechalacho-industrie-tno

: YKHEMP in the News!